Nikon is one of the world famous companies manufacturing camera and microscope. It recently announced the result of their annual Small World Photomicrography Competition, now in its 45th year. This year, Nikon received more than 2,000 pieces of arts from more than 100 countries around the world.
The first place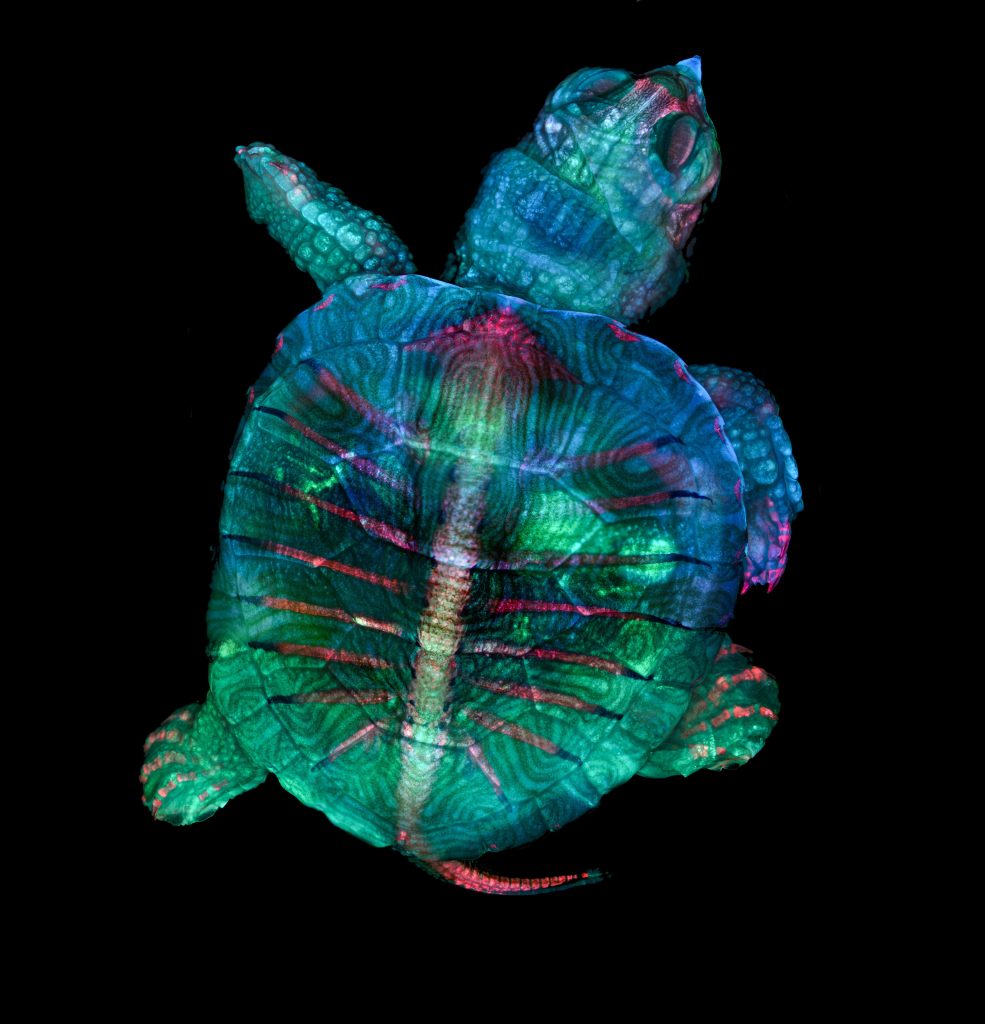 The first place was awarded to Teresa Zgoda and Teresa Kugler for their amazing pictures of a tiny turtle.
Zgoda, a microscopy technician at Brigham and Women's Hospital in Boston, and Kugler, a recent graduate and microphotographer of the Rochester Institute of Technology in New York, took this image while helping with a class at the Marine Biological Laboratory in Woods Hole, Massachusetts. As you can see, in order to create a vivid portrait of a developing turtle embryo, Zgoda and Kugler combined the power of fluorescence microscopy (shown in green, blue and red color) and stereomicrography (highlining the texture). In fact, the turtle embryo was too big to fit in a single view filed of microscope (more than 2.5 centimeters long), Zgoda and Kugler could not capture it all in such detail in one image. Instead, they stitched together hundreds of images focused on different locations and layers of the turtle to create a composite of the entire embryo. Is it amazing?
The second place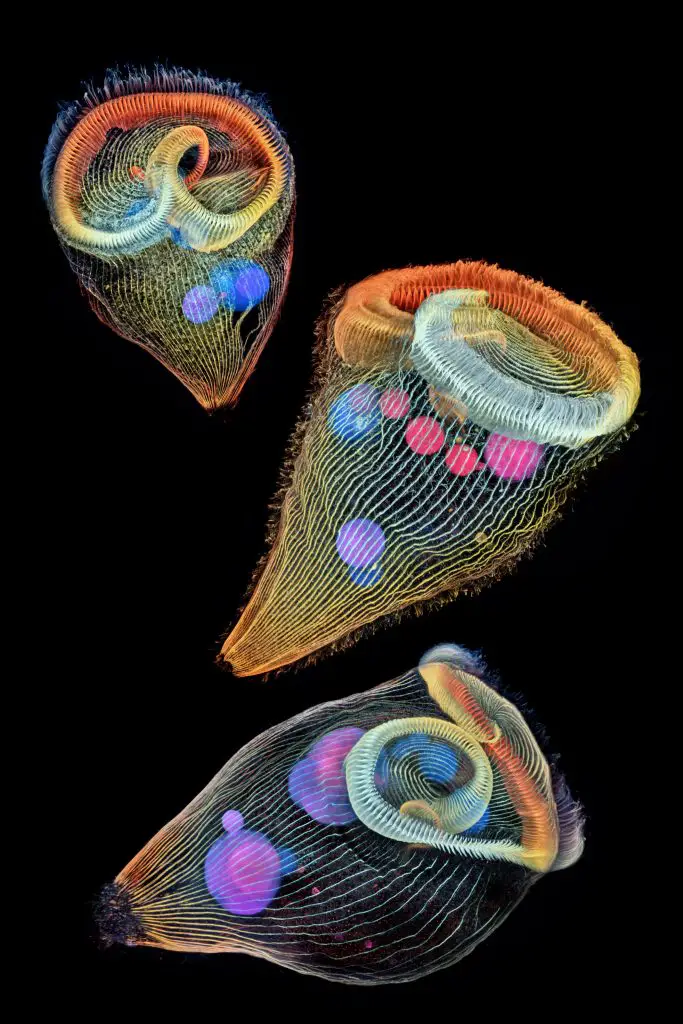 Several artworks in the top 200 are also amazing. For example, an image of three stentors by Dr. Igor Siwanowicz, a research scientist at the Howard Hughes Medical Institute, won second place. Stentors, sometimes called "trumpet animalcules" are single-cell microbes with their horned shape. Their cilia (or tiny hairs) around their body and mouth can move the water flow for their locomotion and feeding.
Rs' science favorites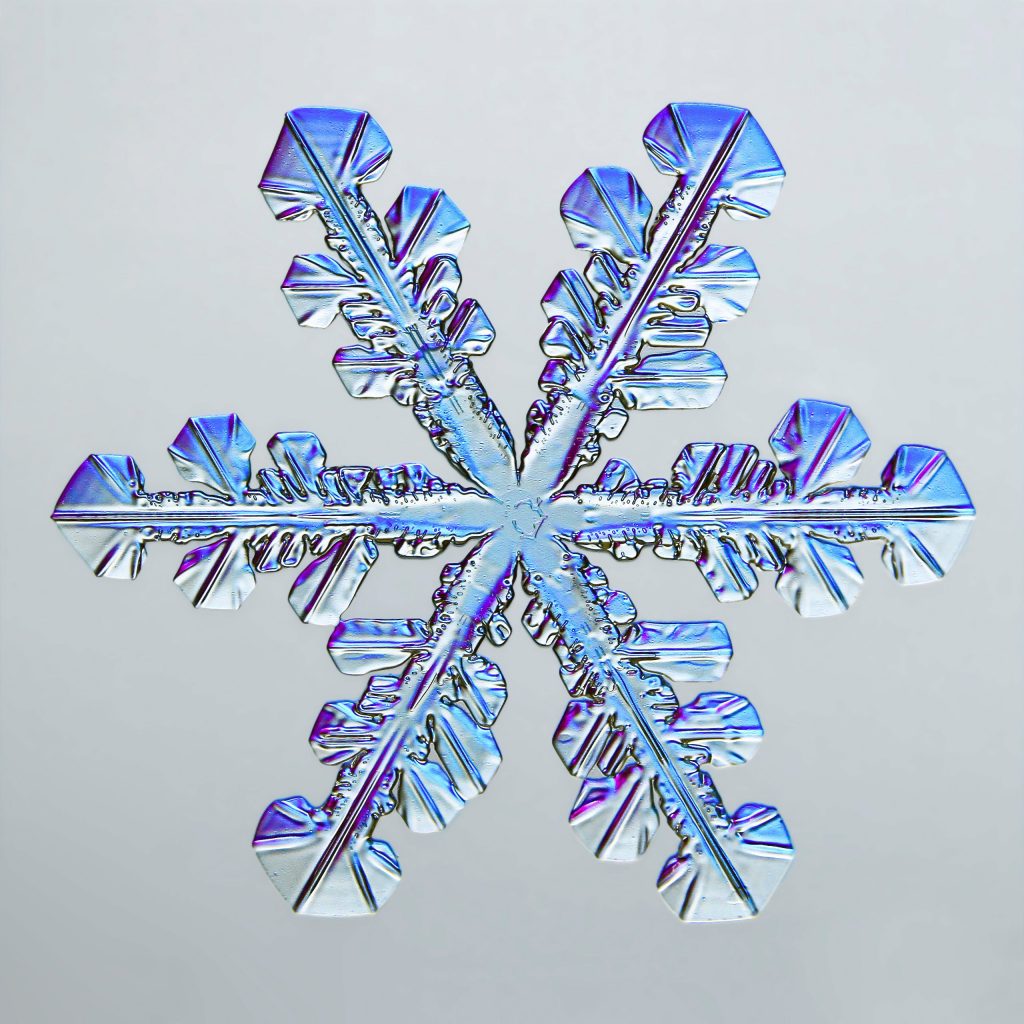 I also like the photo of a snowflake snapped by photographer Caleb Foster. As you may heard of "Every snowflake is different", it is true that so many things can influence how a full-sized snowflake grow, including temperature and humidity.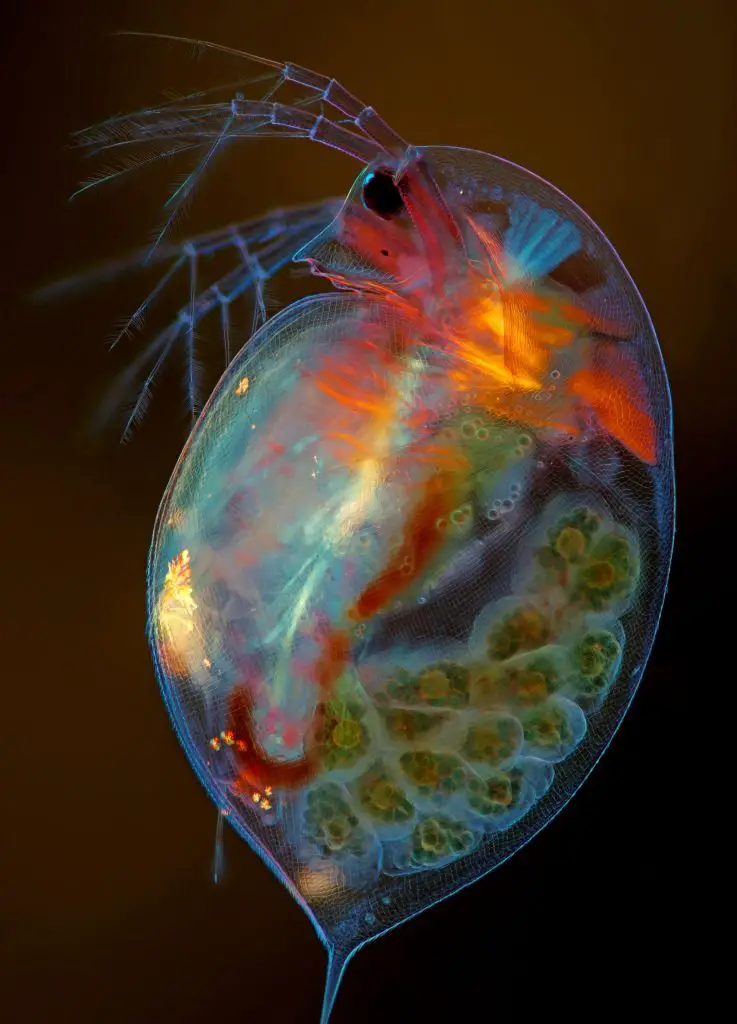 Finally, I would like to say congratulation to my "Facebook friend", Marek Miś for his image of pregnant Daphnia at 15th place. Marek is a freelance photographer in Suwalki, Poland who specialize microphotography of algae and plankton. He consistently published his works on Facebook group – Amateur Microscopy. Feel free to join the group. Daphnia, also known as water fleas, is a microscopic invertebrate commonly seen in freshwater. In this image, Marek used polarized light to highlight the critter's internal structures, as well as its developing eggs (green-ish balls on its back). By the way, Rs' Science also have stained Daphnia specimen in our collection of 25 Pre-made Slide Set for Biology Lessen on sale! (available at Amazon)